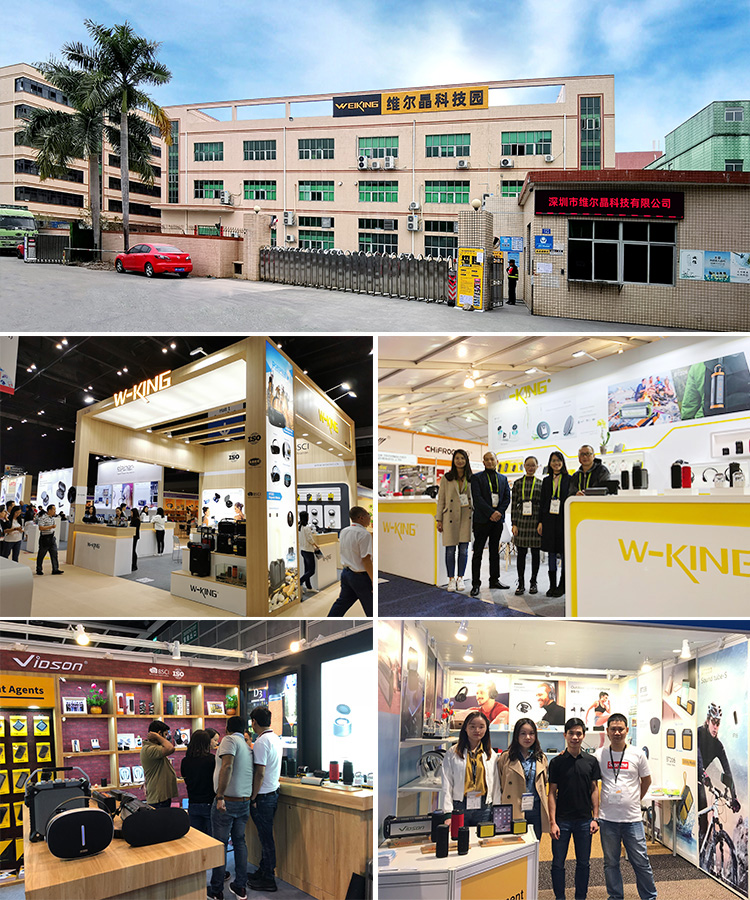 Established in 2004,W-King is a global leading Bluetooth speakers research, design and development manufacturer.
With a strong research and development team, employed skillful workers, excellent administrator, internal automated quality control equipment and high manufacturing capability, as well as in-depth knowledge of customer requirements, we have become one of the favorite suppliers in the market.

Our advantages:
Guaranteed quality
--Weiking's own factory equips advanced production and test equipment, adopts sound quality control system.

Superior products
--Strong research and development group. Develop and launch 4-6 new products each season.

New marketing pattern
--Professional sales group, experienced in export case, interacted online and offline sales strategy.

Steady supply
--Stable supply chain ensures fast and on time delivery.

Comprehensive service
--Well-trained after-sales team able to provide product technology service in time.

Enterprise value:
Communicate
--Communication is the most effect way to solve all difficult.

Responsibility
--Responsibility is the foremost sense to our customers, colleagues and us.

Group
--A group that comes together with power makes anything a successes.

Value
--Our value exists to maximize productivity and Social value.

We set our sight on becoming the King of wireless.